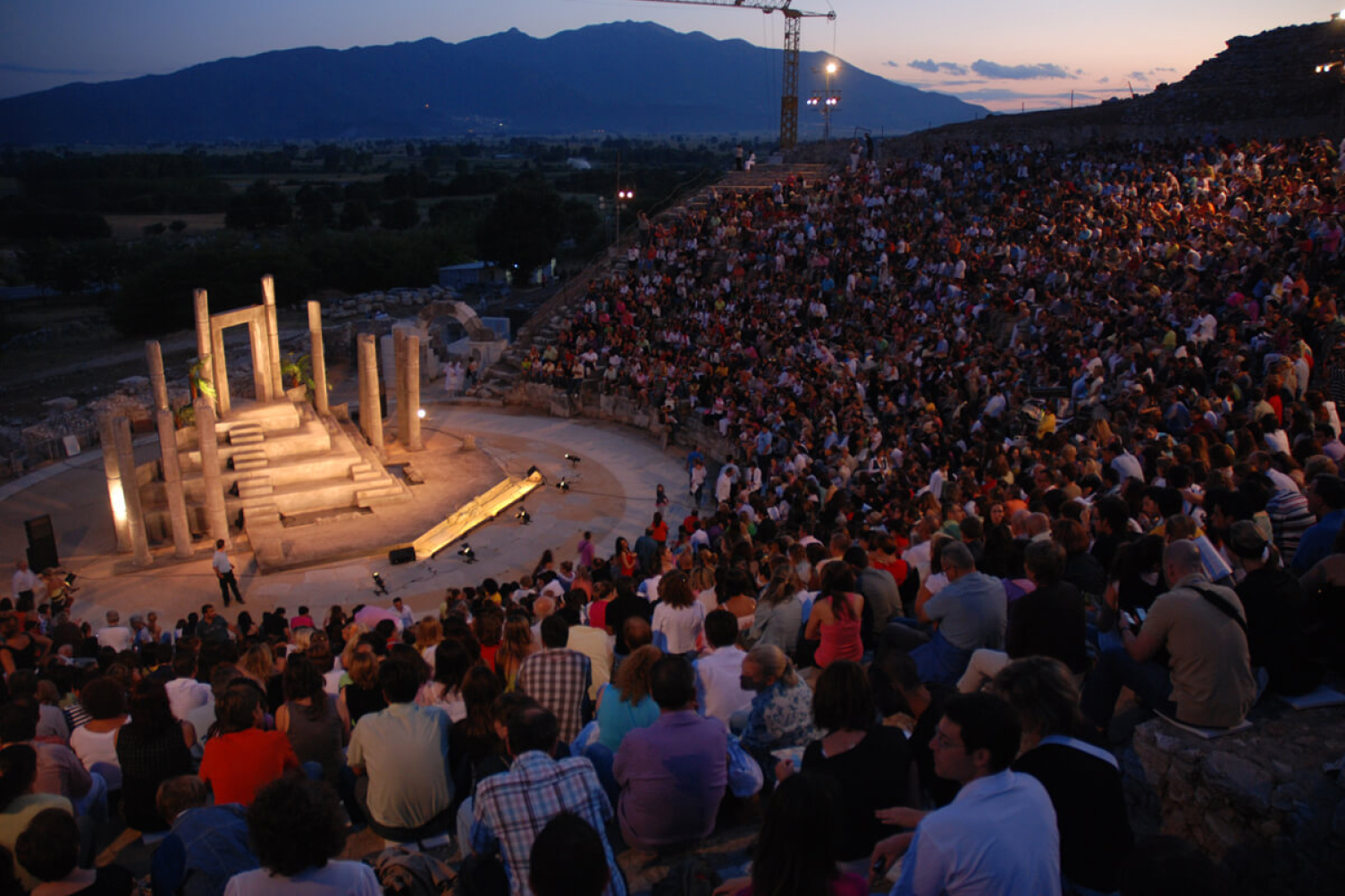 The Municipal Regional Theater of Kavala, first operated in April 1993. It is a Legal Entity under Private Law and is subsidized by the Ministry of Culture and the Municipality of Kavala. DI.THE.THE. Kavala is the main driver of theatrical activity in the city of Kavala and the prefecture.
It puts on at least three of its own theater productions every year and hosts a series of theatrical productions with a special stamp.
It organizes and participates in a series of cultural events, while with its infrastructure and wardrobe it supports productions of both the amateur groups of the city, as well as a large number of student theater groups throughout the region.
Finally, DI.PE.THE. Kavala with special funding from the Municipality of Kavala in collaboration with "Dimophelia" organizes in the summer months one of the leading festivals of ancient drama, the Festival of Philippi which takes place in the ancient theater of Philippi and is the leading cultural event of the wider region.
Details of the productions put on by DI.PE.THE. Kavalas one addresses the child. Productions with high artistic standards that have changed the landscape of what we call children's theater and it is no coincidence that every year a large number of students, teachers and parents attend.
It is always followed, as a second production, by a play from the texts of the classic repertoire of great theater dramatists such as Shakespeare, Chekhov, Ibsen, Brecht, etc.
While the third production emphasizes works of contemporary writing, original and topical, giving priority to the Greek repertoire.
The DI.PE.THE. Kavala with its productions in the winter season, attracts, offering quality theater to the spectators. While over 20,000 spectators watch the performances hosted as part of the Philippi Festival during the summer months.